Sorry for not posting my second Friday post yesterday, my internet decided to die right in the middle of me posting the two posts!!! Feature Friday wouldn't be quite the same if it was on a Saturday so lets pretend that it is still Friday!
How exciting to have not one but two posts today!! Today is Feature Friday
and this week you are in for a treat as I am featuring Sheena who has a stunningly beautiful shop called

Honey and Lace Designs

. Sheena is a twenty six year old artist who makes beautiful wedding items.
We had a interview together and here are the results:
You have a shop full of beautiful handmade items, how did you first get into making handmade items?
My interest in handmade things started when I got married, I was 19 and I wanted my wedding day to be unique and like a fairytale, so I needed to make lots of favors, center pieces and decorations for my wedding.
These of course I handmade with the help of my family and that sparked my interest in handmade items and led to me creating my own Etsy shop.
I can see in your shop that the fairytale theme has continued into your own work, which fairytales inspire you?
All of my designs are inspired by my favorite fairy tales and folklore I'm inspired by the classic fairy tales such as Beauty and the Beast, Alice in Wonderland and Little Red Riding Hood but I also love celtic, norse and greek folklore and mythology.
Do you have any other inspirations for your work?
Jane Austen books are some of my favorite romances and I just adore the movie Pride and Prejudice. I love to watch it while creating new pieces for my shop
I see that you use lots of vintage materials, what made you choose to use these?
I love to use vintage beads, fabric, and lace along with my flowers in my pieces and i will use any excuse i can come up with to put pearls or feathers in my creations.
I love to use Vintage pieces in my work, I feel there are so many lovely things about vintage items, searching for new vintage items is like treasure hunting and i have so much fun doing it and each piece has a story of it's own and adds a beautiful and unique little something to each of my creations.
What do you do when you are not crafting?
When I'm not selling things on Etsy I'm a chef in training so I use my creativity in my cooking as well and I love to watch cooking shows and wedding shows on TV.
Here are some of my favourite items from her shop: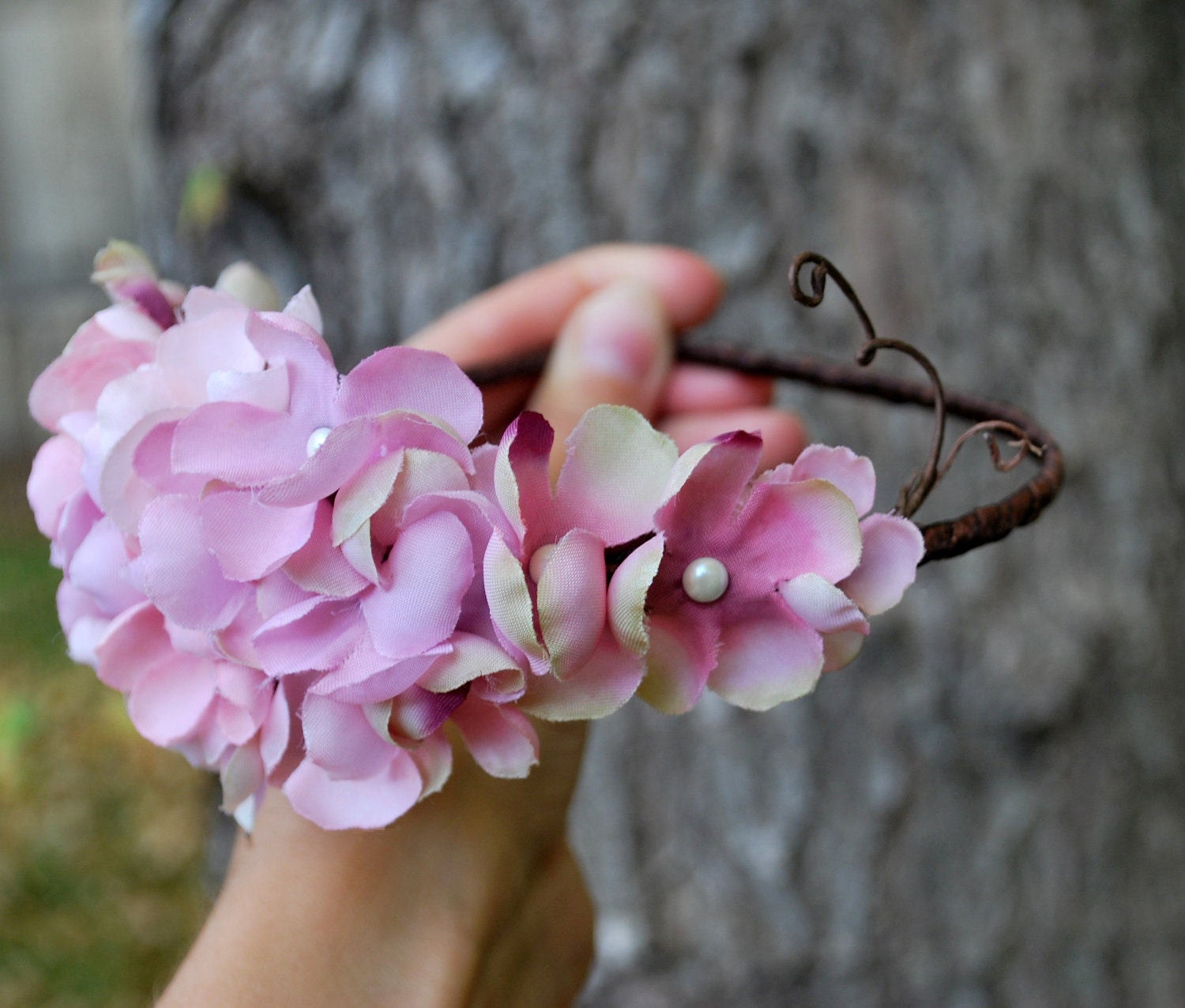 This Pink Blossom Headpiece is so dainty and beautiful. I love the shade of pink used and as Sheena says it would be "perfect for a woodland bride, or fairy costume."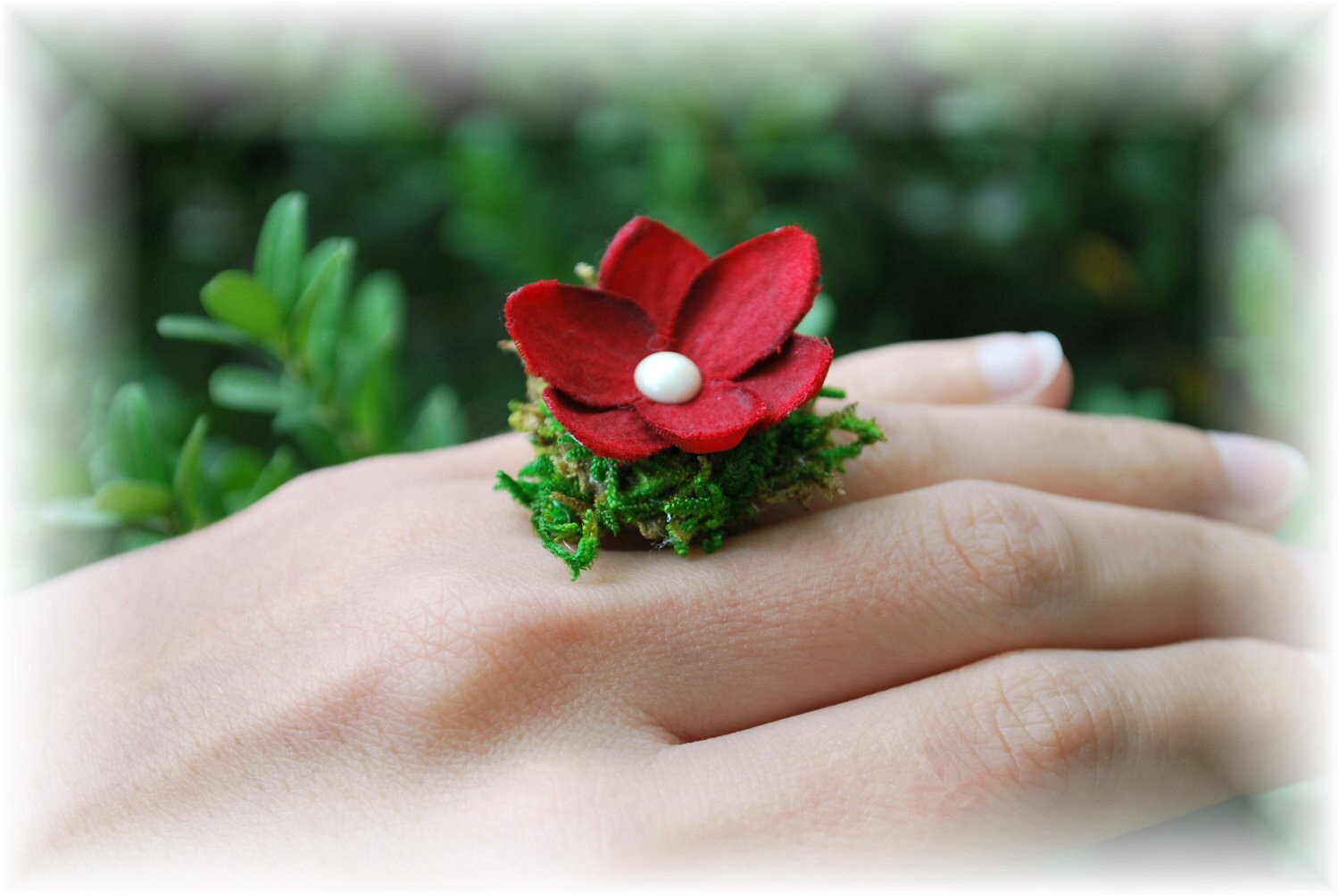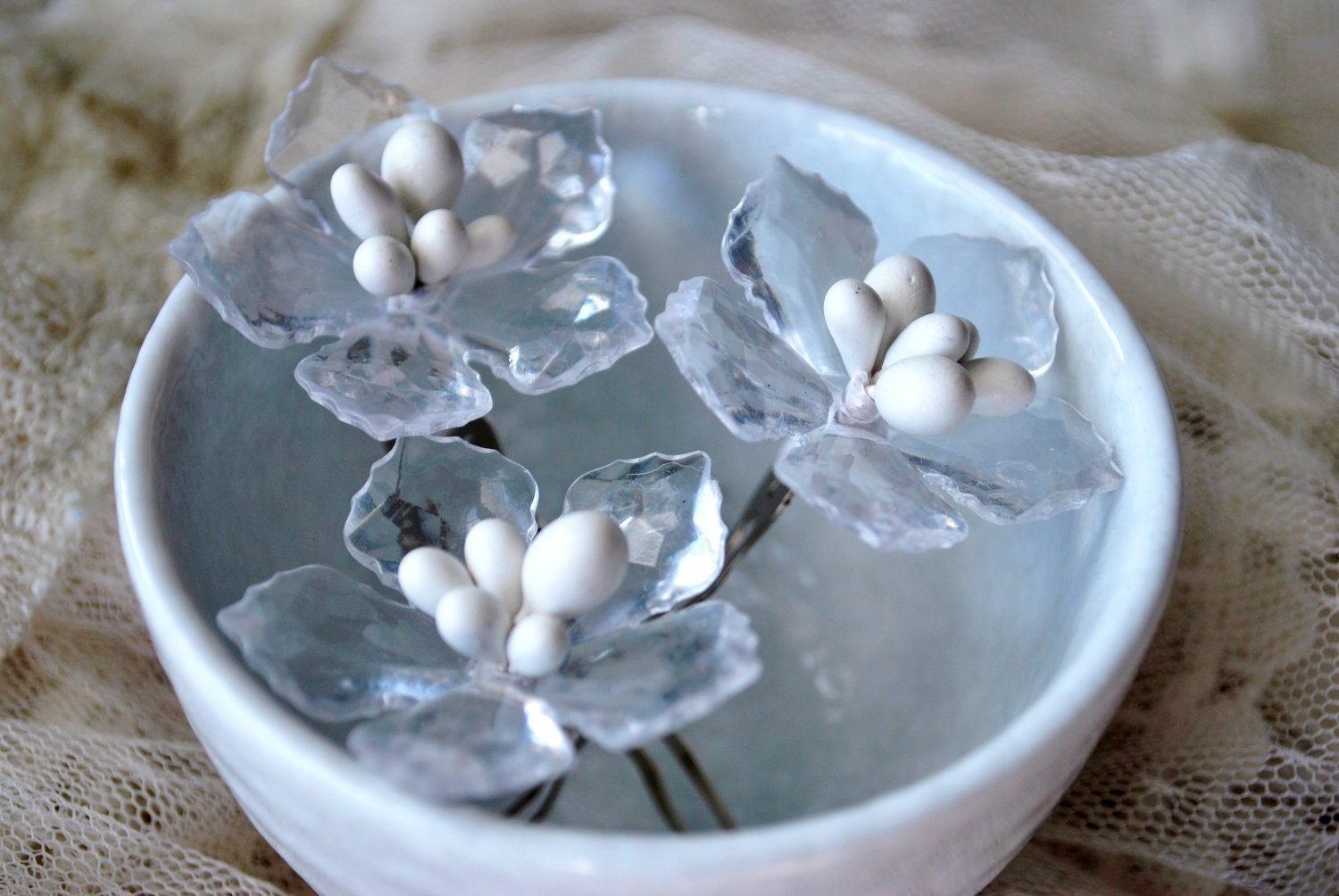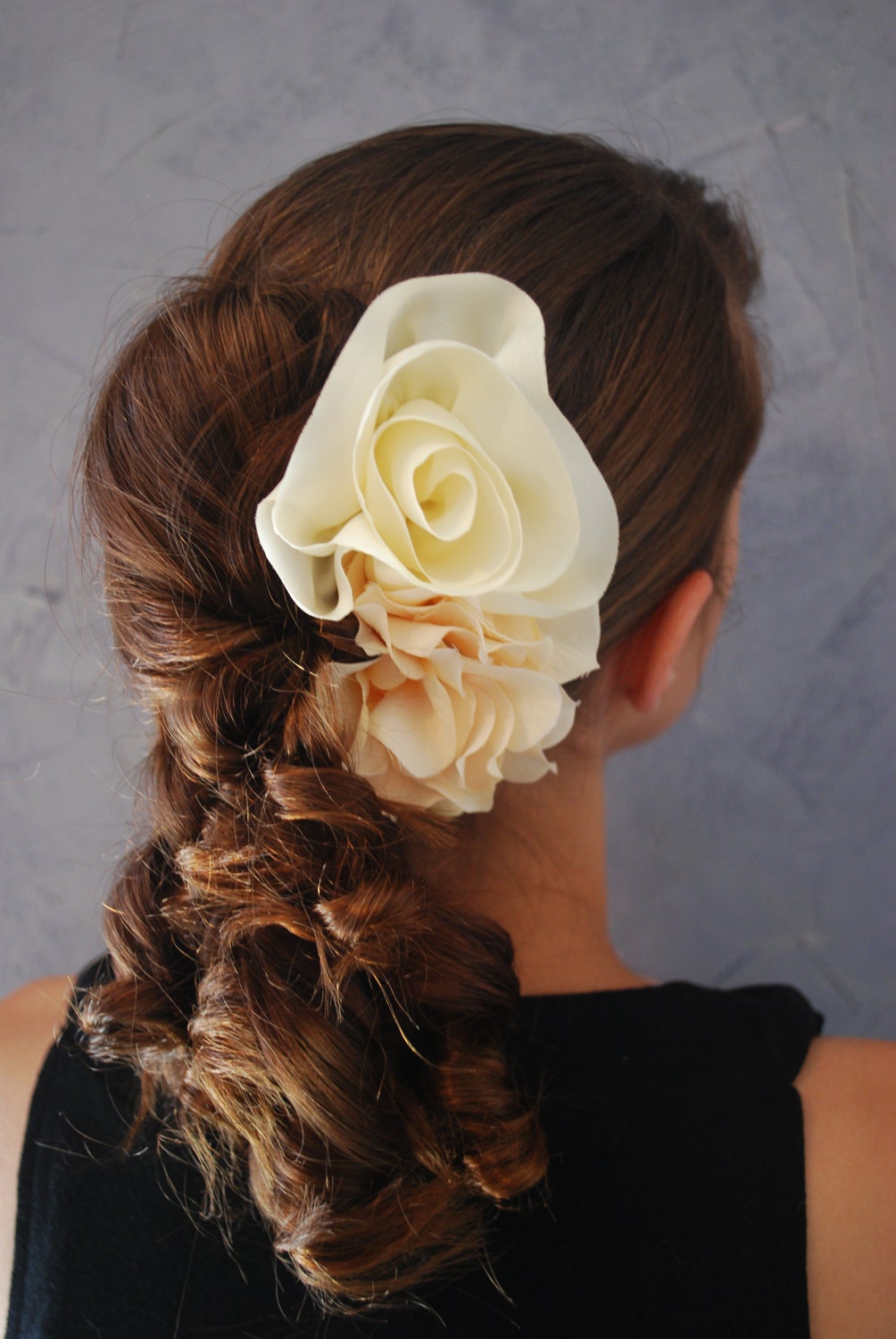 I hope that you have enjoyed this weeks feature and sorry about the internet glitch which meant this was posted a day late. Hope you all have a wonderful weekend. Thanks again for all your lovely comments and for taking time to read my blog, I am really touched that so many people are actually interested in reading it :)
Rachel from The Dorothy Days