After featuring Phanie last week on my blog she sent me a really lovely thank you message which made me smile and left me all warm and fuzzy!! It got me thinking why not make featured seller a more regular feature of my blog?? So.....*drum roll!*....Thursdays shall now be Feature Thursday on my blog with a different seller each week.
To kick it off I have Mana and her shop
Sassi Chic Jewelry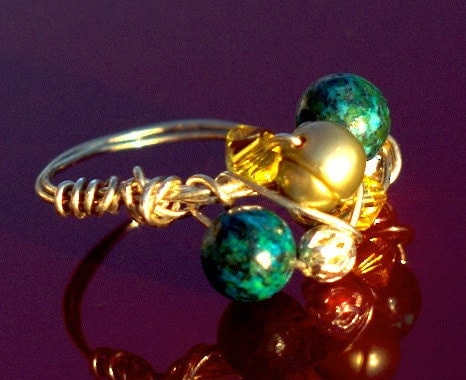 Mana works together with her fiance to run the shop. She makes the jewellery and he photographs and manages the business side of things. Her inspiration for her jewellery comes from her mother, a classy lady with a love for bright colours, and from jewellery from places she has lived around the world including Sri Lanka, India, Poland and Pakistan.
She says" I would go with my mother to different jewelry/gem stores in the Middle East and South East Asia, watching her pick our sapphires, emeralds, you name it. I would then watch her work with the jeweler to make rings and necklaces out of those gems - all of that left me in awe." Jewellery making then a hobby of hers and later a business. She now lives in the U.S.A but ships her jewellery world wide.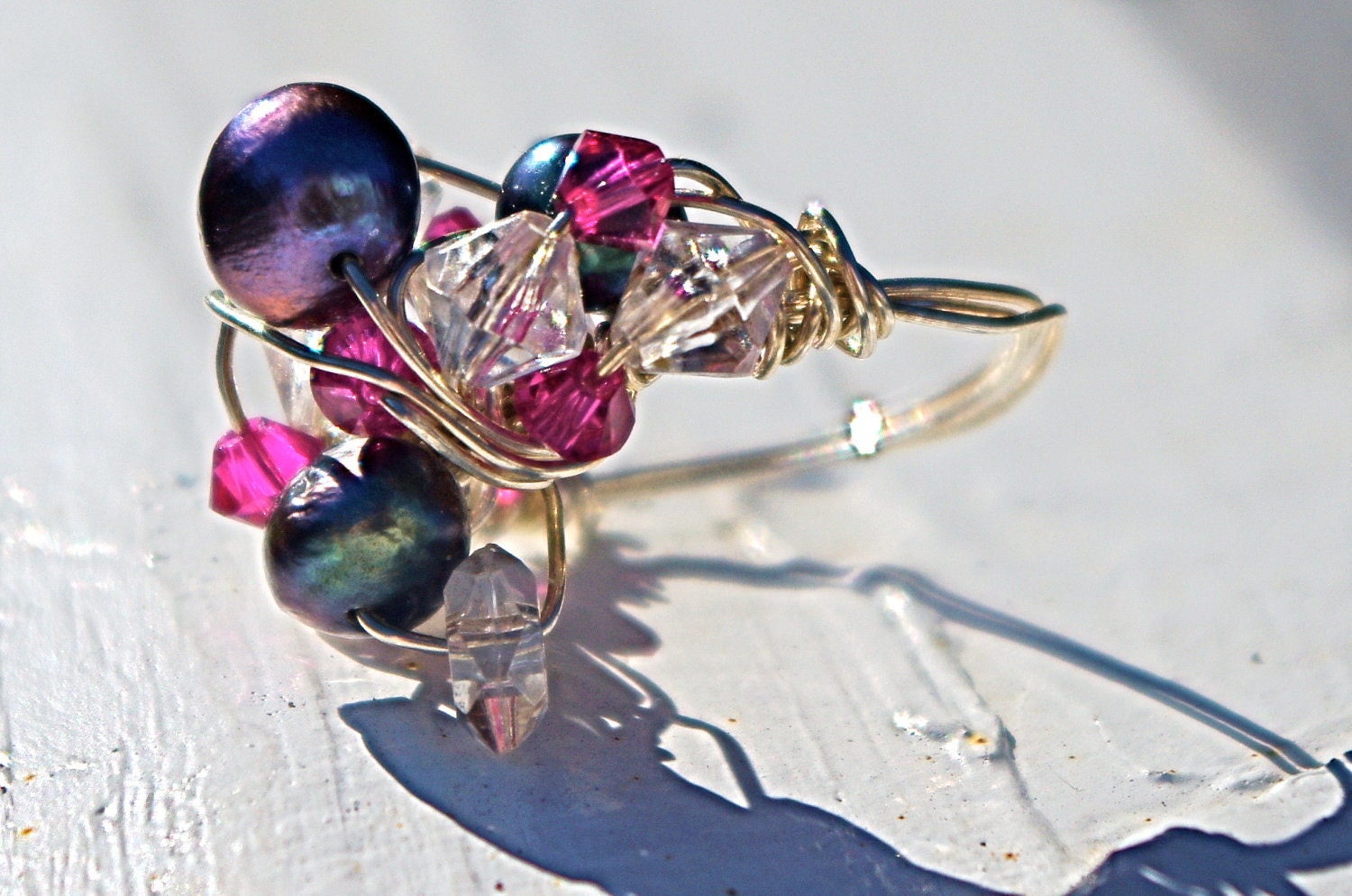 I think her jewellery is absolutely beautiful :) and I love the vibrant colours she uses in her work. These two rings are my personal favourites.On the left hand side is a Princess Jasmine ring and on the right a mermaid ring
Please stop by and have a look at her shop :).
The Dorothy Days