I have been selling offline at craft fairs and vintage markets for a while but selling online on Etsy has been a new venture for me and one that I love! I officially set up my shop in August 2011 but it was properly running and stocked up by November 2011.
One of the reasons I really love selling on Etsy is that there is such a community.I have got to know buyers and sellers from all across the globe making it a really enjoyable experience and I regularly have a browse around Etsy to see what other shops are selling and what great items are out there.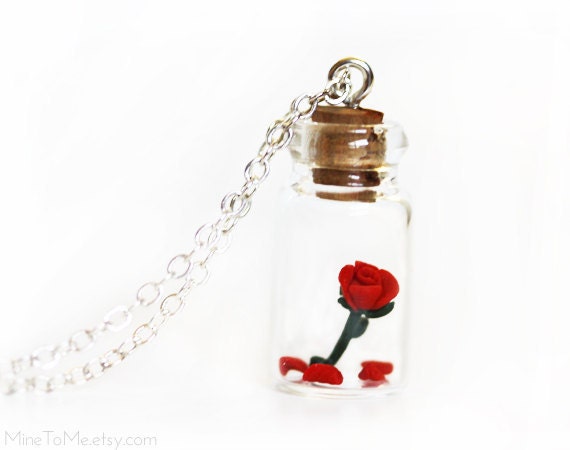 One shop that recently caught my eye is
Mine to Me
run by a Phanie from America. She sells really cute necklaces made from mini glass bottles with different hand crafted objects inside such as coffee cups, roses and winter scenes...there is even a baby Jesus!
Here is one of my favourite of the necklaces featured in her shop at the moment. Its is a tiny rose. Its so cute and would be such a unique piece of jewellery to own. Please be sure to take a look at her store by clicking the link
The Dorothy Days