Hello everyone.
Hasn't the last few days just been beautiful ?! Everyone seems so much more relaxed and friendly now the sun in shining! To my followers from outside the U.K, what has the weather been like where you are from? Can't believe it is the end of the week already, this week seems to have gone by so quickly. I am really looking forwards to the weekend a on Saturday I am having a BBQ with my friends. There is nothing like BBQ cooked food and this shall be our first BBQ of the summer so I am rather excited.
I am also excited because on Sunday I am going to a vintage fair. I have a stall there so shall be selling lots of lovely vintage items. I have been busy the last few weeks and have lots of new teacups (some have gone up on my Etsy site), some beautiful vintage jewellery and lots of other vintage treasures. Some will be going to the vintage fair and some I have put aside for my Etsy store so be expecting some more treasures to be uploaded soon. Vintage fairs are always so much fun and you meet such a range of people. Last time I went I had a 7 year old who was really interested in vintage items buy a vintage necklace from me which was from the 1950's and the same day had an elderly woman buy a tea set from me as it was one she had when she was younger. There is such a mix of people and its lovely chatting to customers. Lets hope the sunshine stays as it will be lovely if the sun is shining when I do the fair.
Today is Friday which means it is Feature Friday! Last week was a great success. It was lovely featuring Shannon and a massive thank you to everyone who visited her shop and left lovely comments. They really made me smile and I am sure they brought a smile to Shannon's face too.
This week I am featuring Laura from ......
Laura is from Minnesota in the United States and sells a mixture of handmade and handcrafted items as well as vintage hence the name of her shop! Laura says "I love all kinds of vintage items" and she certainly has some beautiful items in her shop. She says that her favourite kind of vintage items are items from the 1970's, hand embroidered linens and aprons.
Here are some of my favourite vintage items in her shop: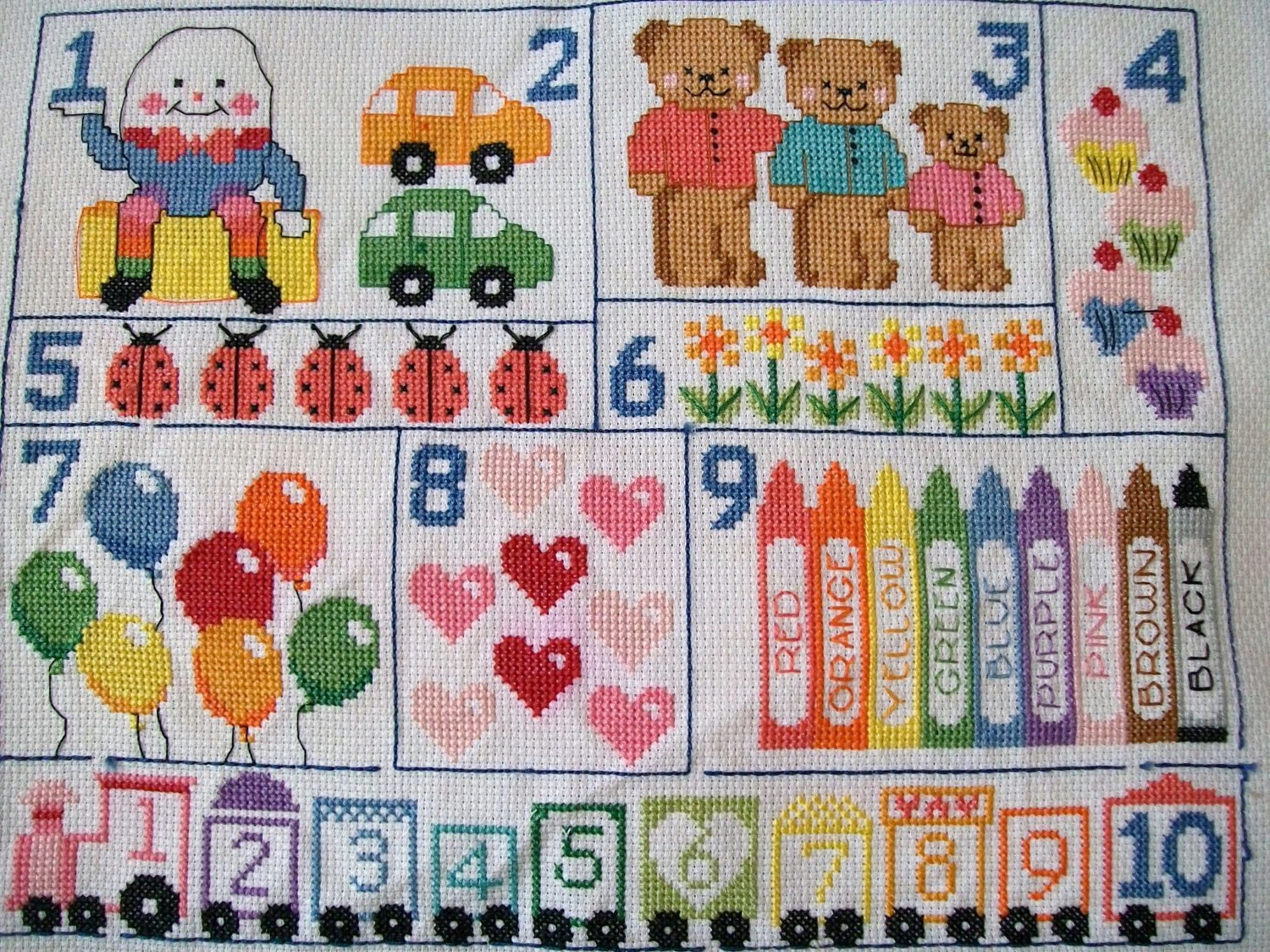 I love this
vintage cross stitch sampler
from the 1980's. It would be beautiful for a child's nursery or to give as a gift to a friend who is having a baby or has a young child. I always think it is so nice to give a handmade gift as you know that nobody else would have given them the same.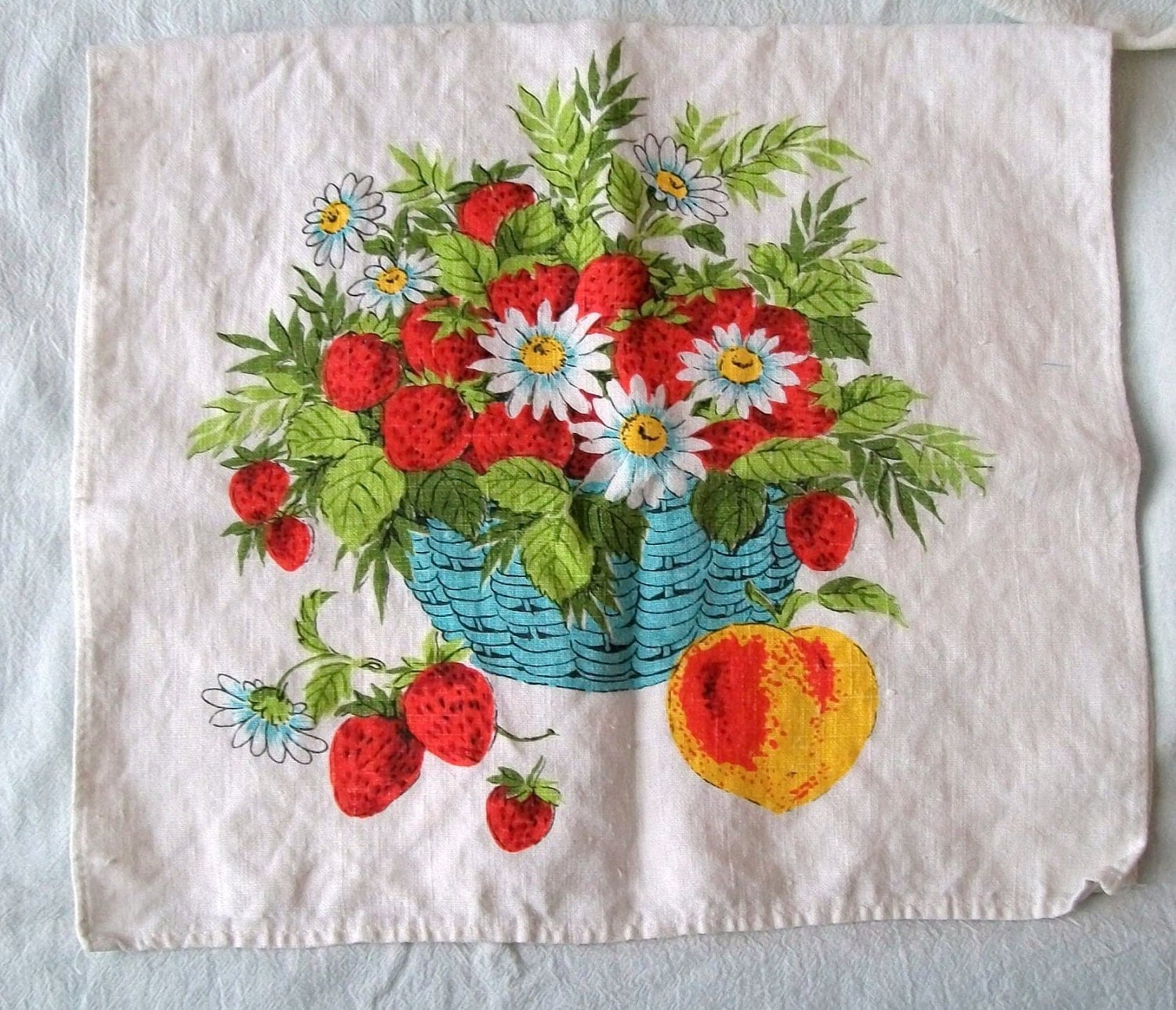 Laura also is a crafter and loves to do hand embroidery. She makes dish/ tea towels, hoop art and samplers. This is a skill she has had since a child and ,now a grandmother, she hopes to pass this skill onto her granddaughter.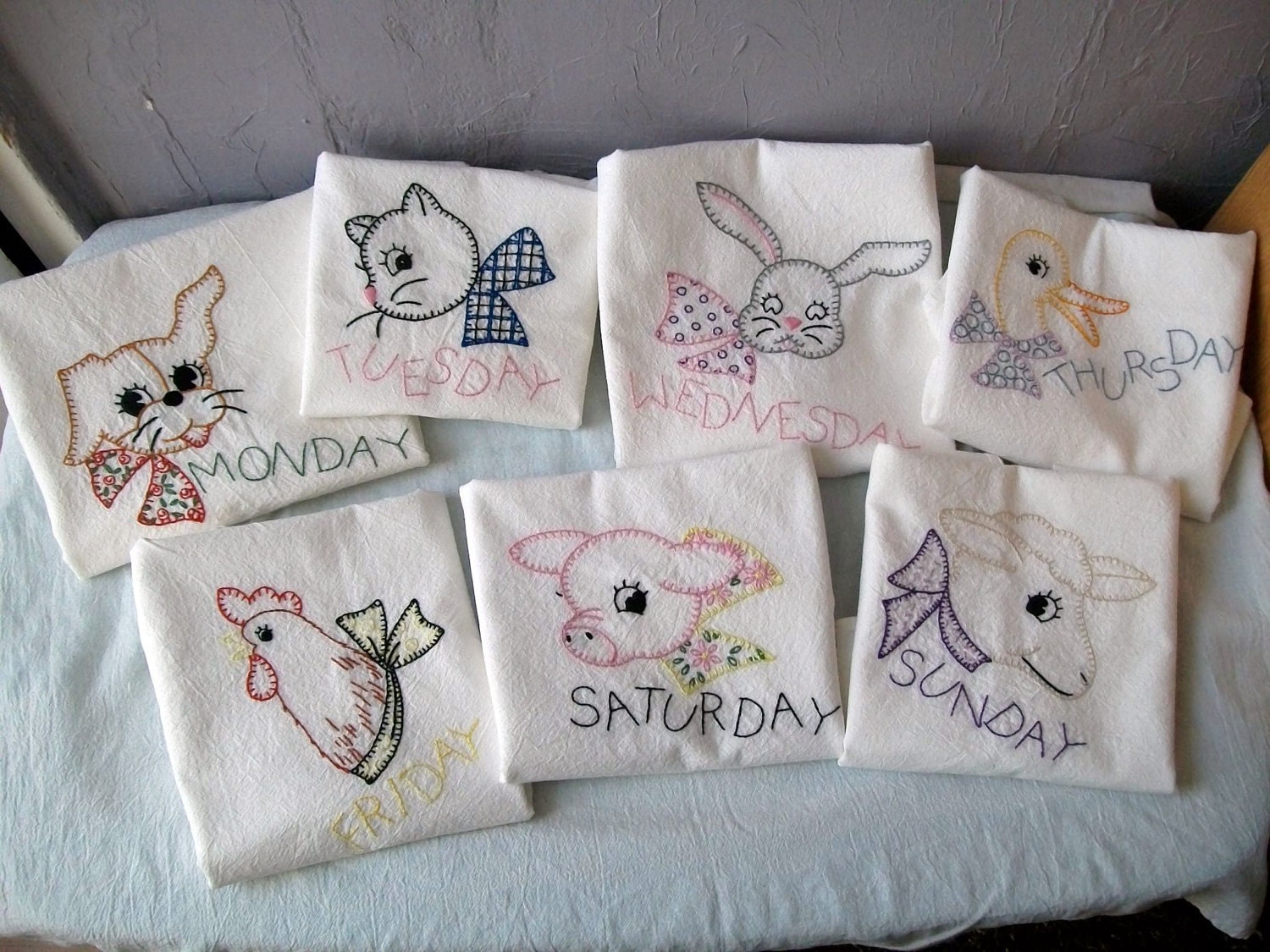 Here are some hand embroidered
dish towels
which Laura has made with different farm yard animals and the days of the week. The country girl in me loves these! They would definitely brighten up washing the dishes!!
Please take a look at Laura's
shop
she has some wonderful items and her hand embroidery is amazing.
The Dorothy Days