Today I have been busy making love notes in preparation for Valentine's day. They come in packs of ten and the idea is that you hide them around the house with little love messages on so whoever they are intended for will stumble across them throughout the day :). They come strung so will be easy to attach to objects around the house. Another idea is to attach them to trees and either go walking that way or leave them on a route that you know your Valentine is going to go on. Will make a lovely romantic surprise!
I have used a small heart punch so there is plenty of room for a love note, poem or quote.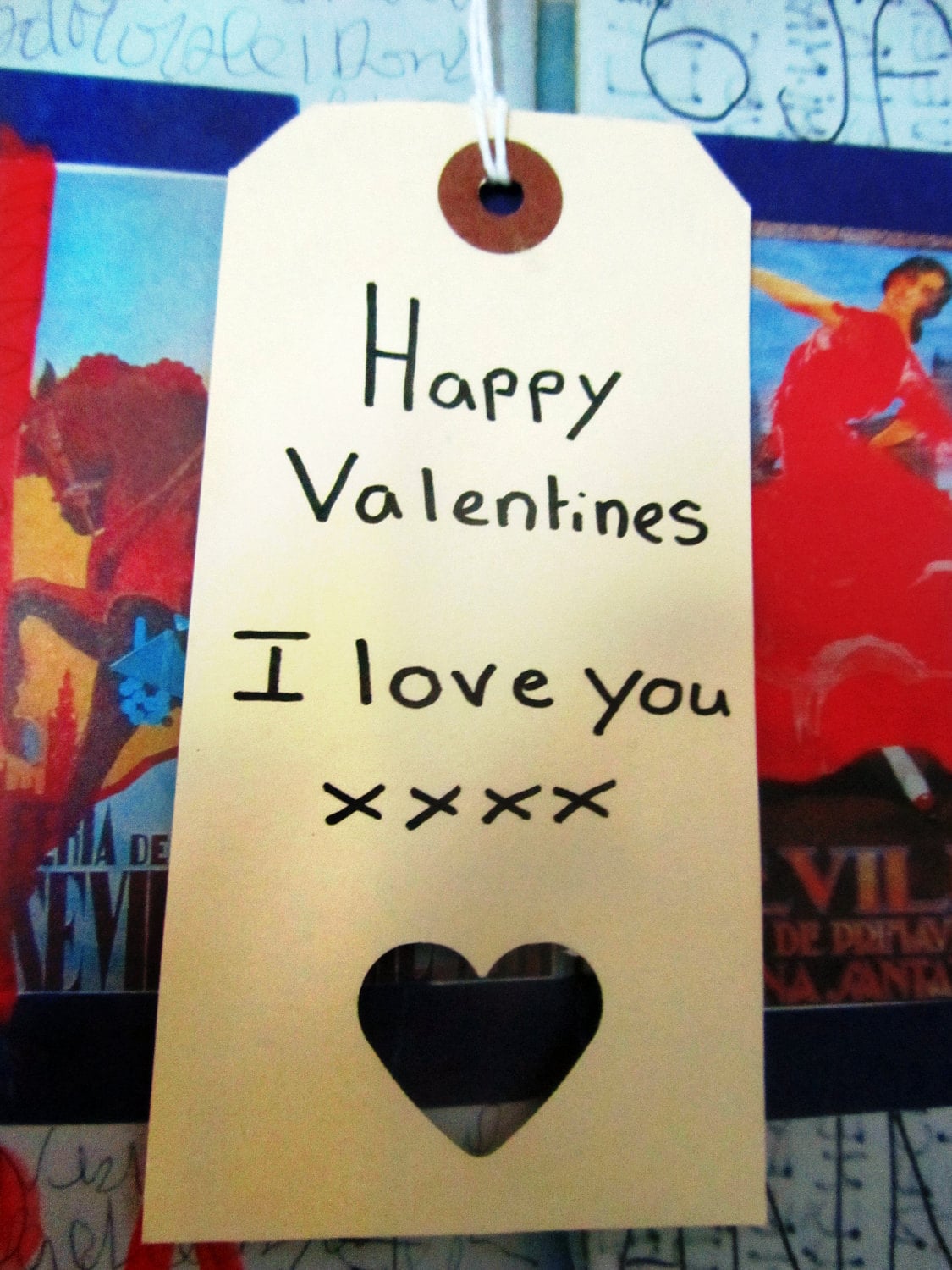 Here is one with the love note written on :)
A Valentine's note left in a book to be found :)!
Please take a look at them here in my shop
:)
Is anyone doing anything special for Valentine's day ?
Rachel Xxx